Artist Carrie Preston paints on pregnancy bumps. Crazy… but why not… it's beautiful.
Carrie Preston, an artist living in Cornwall England, has been painting adorable characters on the "belly bumps" of expectant mothers. Her creative artwork is a unique way to express the love of a mother to her unborn child. Something you don't see everyday. Yeah, it seems crazy, yet Cute and Beautiful! 
The artist writes on her article at BoredPanda:

"I paint bumps! It may seem completely mad to some people, in fact some even go as far to describe it as vulgar. I personally see it as beautiful."
I couldn't agree more! In fact, as a father of three boys, I found it very fascinating and lovely! The pregnancy, the miracle of love, and the beautiful artwork — all as one is a wonder to behold!  Simply Amazing!
Enjoy the photos!
All images courtesy of Carrie Preston, and are published with permission.
To see more of her work, please visit her website  My Little Sweet-pea 
and  Facebook – My.Little.Sweetpea.Murals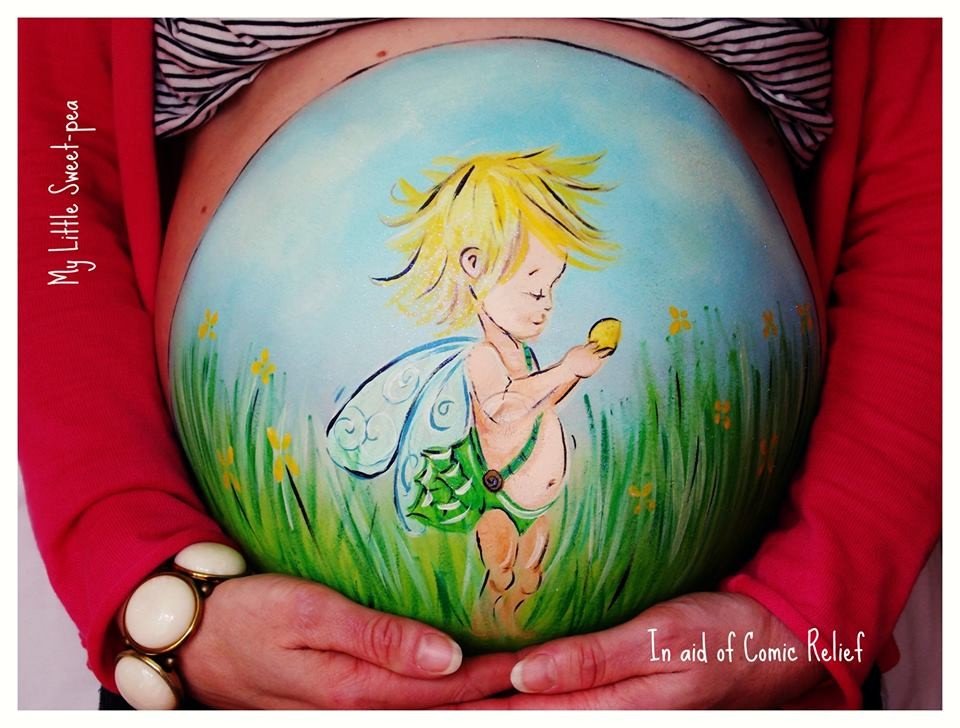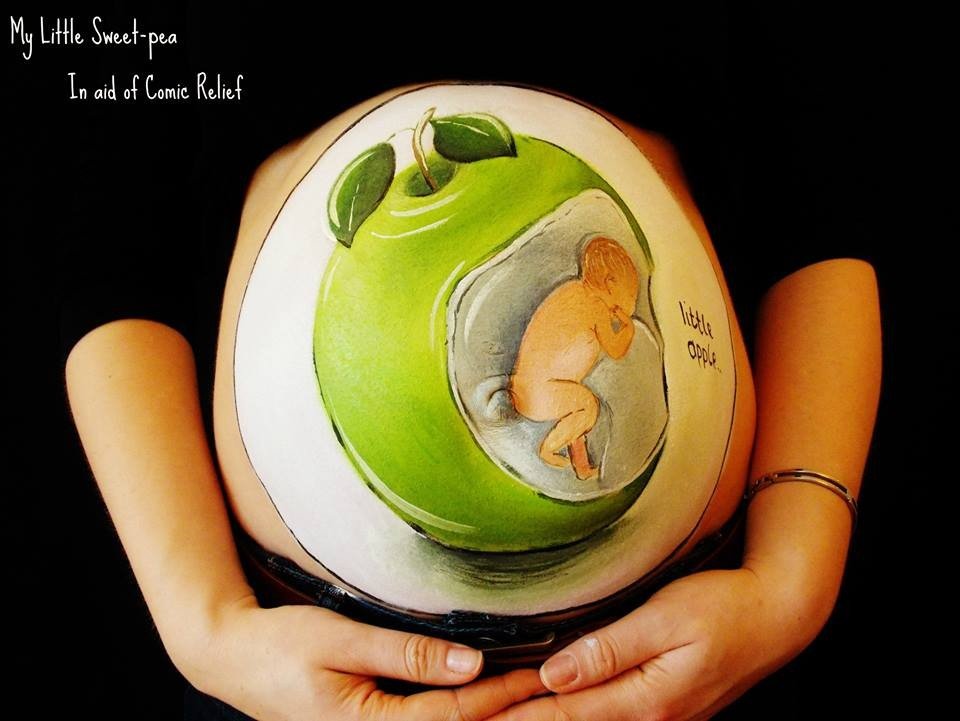 Pregnancy is one of the most important times in a woman's life, I feel really honoured to be able to paint a beautiful picture or message onto a bump. I feel that it allows the mummy to express her feelings towards her unborn baby.

~ Carrie Preston