The sad and emotional paintings of Donatella Marcatajo — expressing her passion for women's rights & freedom
Donatella Marcatajo, a self-taught Italian hyperrealist painter, explores the narrative of women's rights and freedom through her beautiful yet disturbing and emotionally charged paintings. The series of portraits, featured below, depict the sad plight of women trapped in the violence and horrible situations in life. She hopes that her dynamic and artistic expressions could somehow shake the conscience of the people. And we all hope as well that the violence against women must stop… Now!
Please scroll down to see the symbolic, vibrant and photo-realistic paintings!
Never Born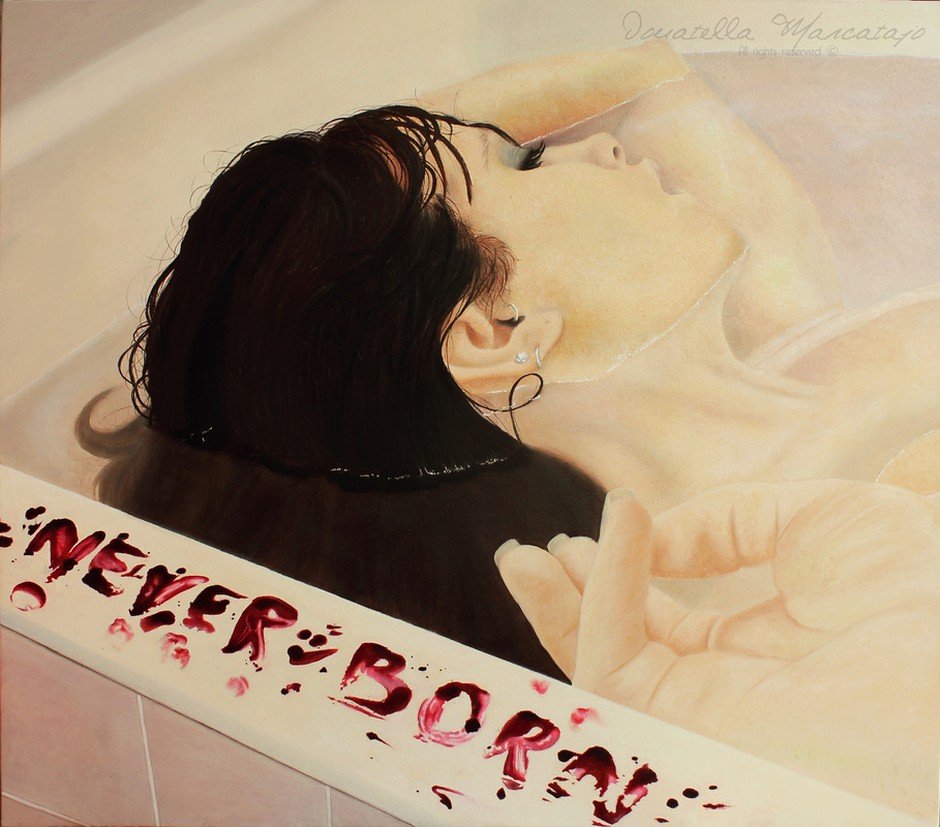 Artist Statement:
Donatella Marcatajo, born in 1990, is an Italian painter.

Born in a family of artists, she's self-taught and she inherits from her grand-father her painting skills. Since she was a child, she's attracted by drawing and, especially, during her adolescence, she dedicates herself to comics. Subsequently, in her continue artistic research, she reaches the sublime technique: oil on canvas.

In 2013 she studies realism in painting knowing the movement of "Hyperrealism". Especially, her paintings are very influenced by Austrian and hyperrealist painter Gottfried Helnwein, of whom she visit the retrospective in Vienna in 2013. In fact, in her works there is a perfect union between aesthetic research and provocative and strong social messages. Her aim is to shake people conscience about social themes, above all violence on women.  (sent via email)
All images courtesy of  Donatella Marcatajo, and are published with permission.
To see more of her work, please visit her:   Website  |  Facebook  |  DeviantArt
Via Crucis -about violence on women
You are only mine
Am I Good Enough For You
Dreaming Is Not Allowed
Beneath A Mask, Hide Your Scars
The Other Face Of The Grief
Virtual Cage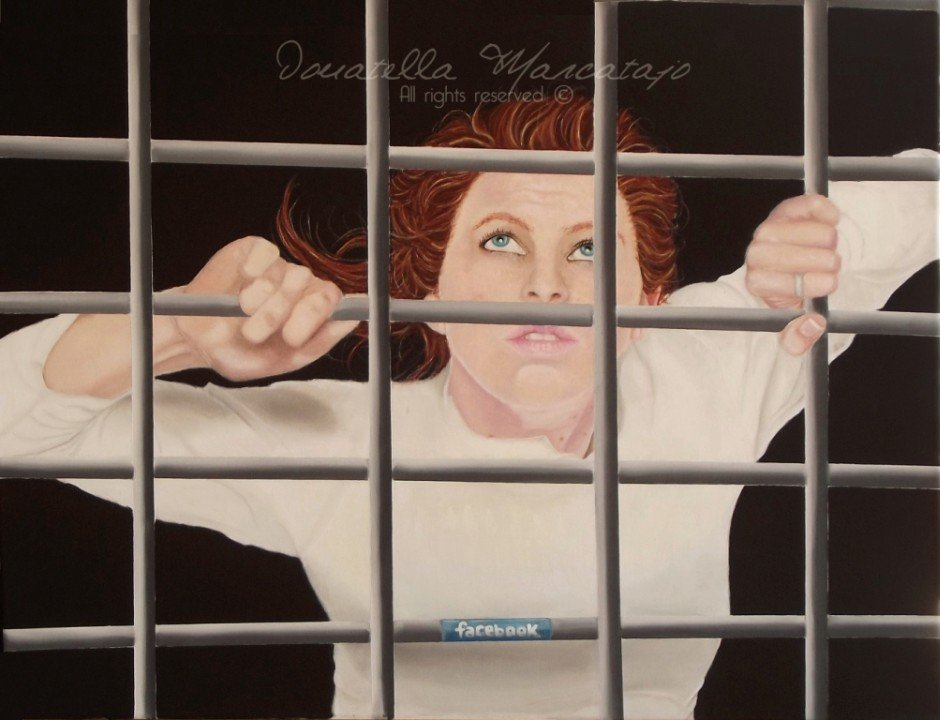 My Soul Is On The Other Side Of The Mirror
Seeing, Saying, Feeling Nothing