Serbian artist Dušan Krtolica — creates stunningly intricate drawings of Animal Kingdom.
Dušan Krtolica is a child prodigy artist from Serbia . His artistic work opens you up to a fascinating world of animal kingdom. He creates pen-and-pencil drawings in great details featuring all kinds of animals from birds, snakes, horses, dinos, including fish, bugs and insects, and whatever he can imagine.
Dušan is only 11-year old but has already five solo exhibitions in his name. And that's what we call Amazing!
Now, please sit back, relax and enjoy his drawings:
All photos courtesy of Dušan Krtolica.  To see more of his work, please visit: dusankrtolica.blogspot.com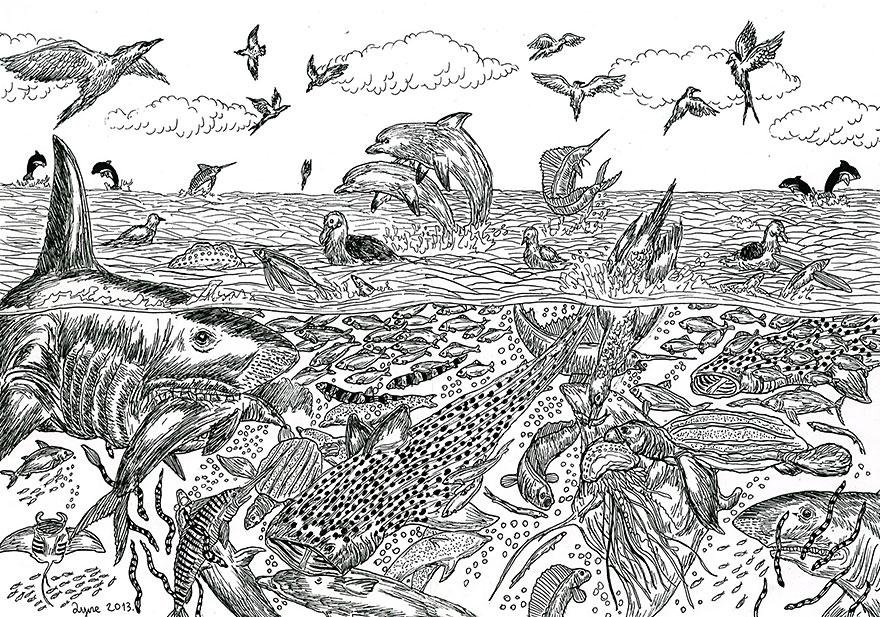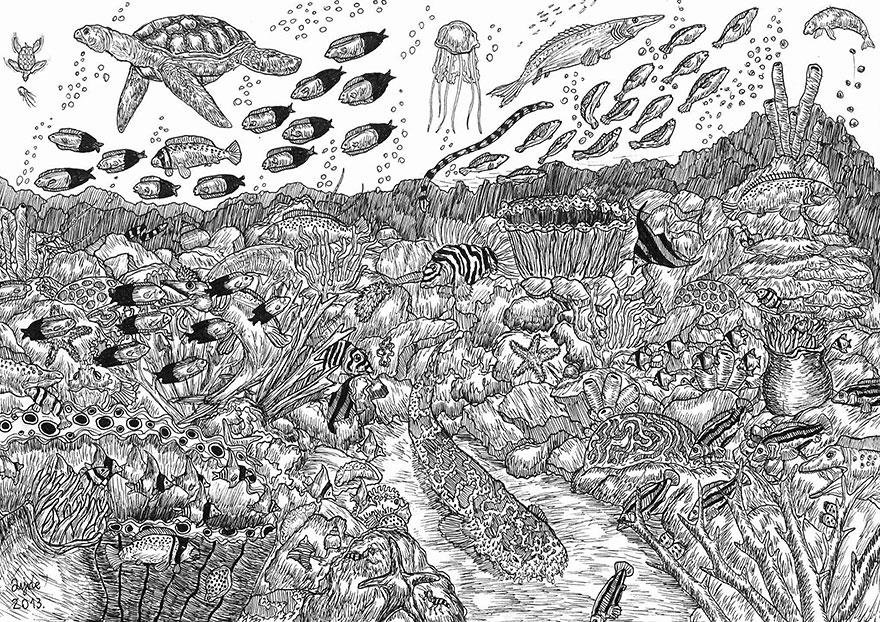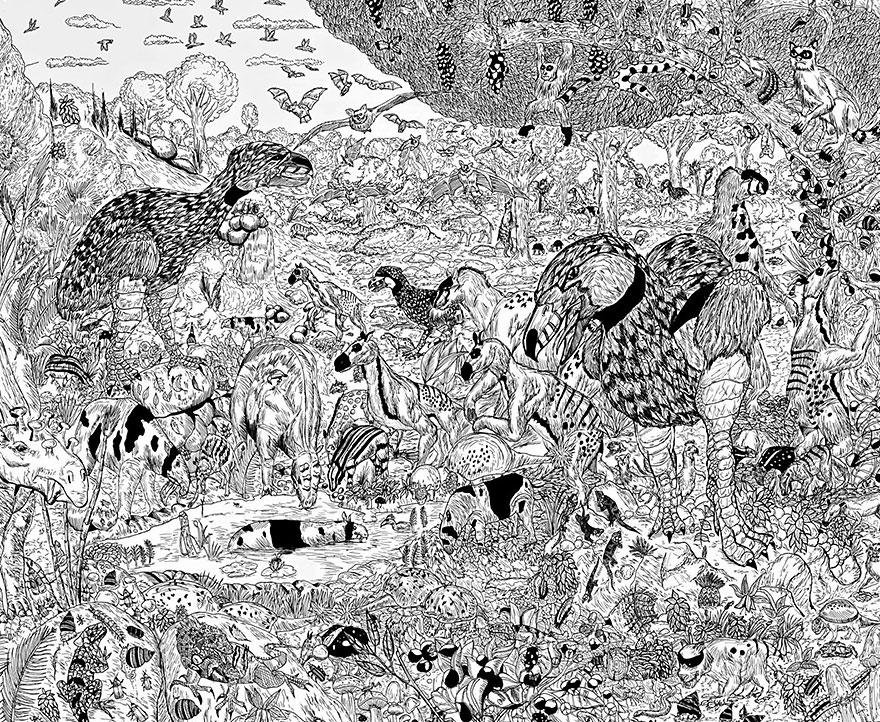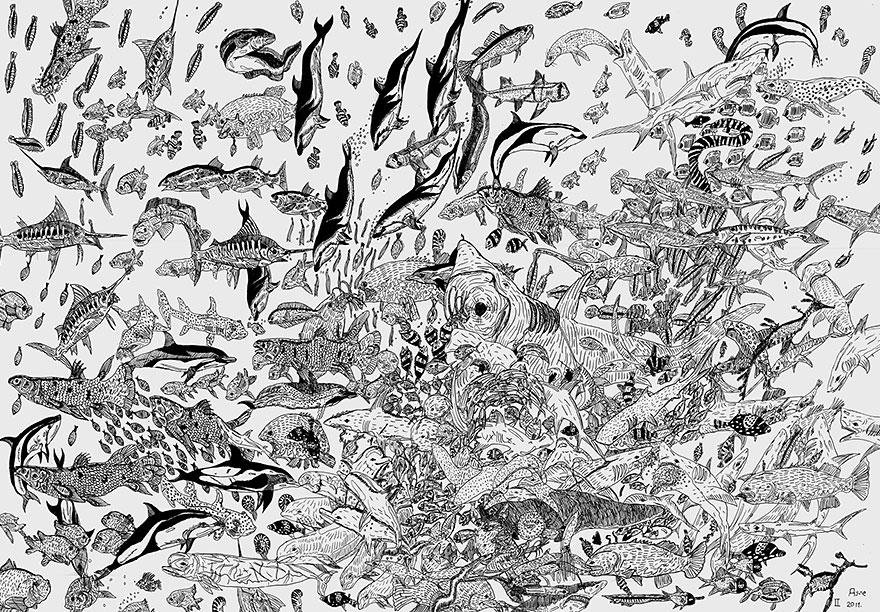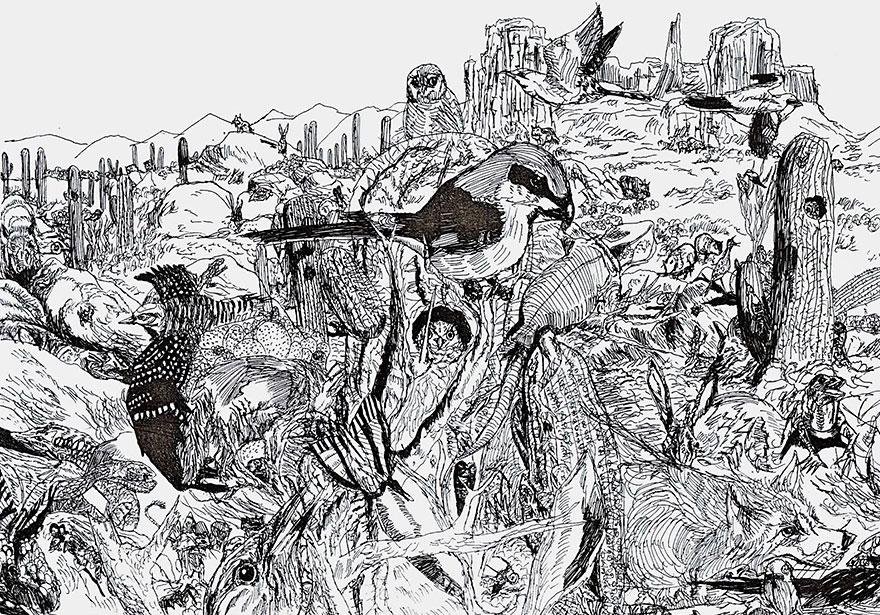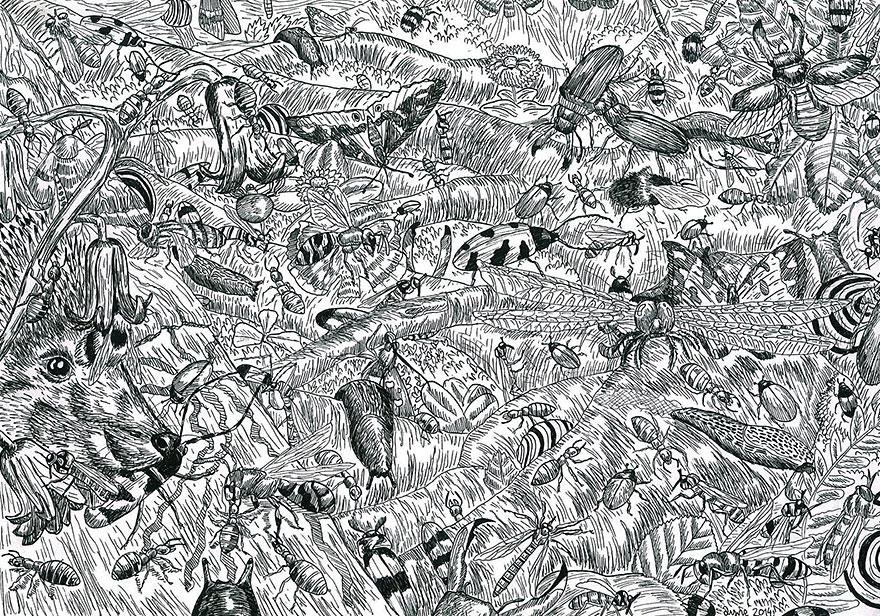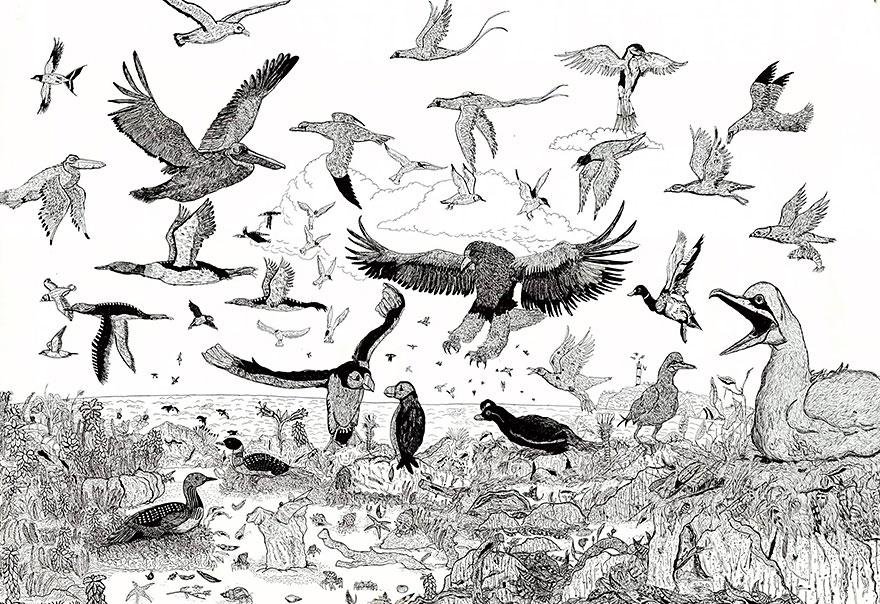 Dušan Krtolica is a student at 'Laza Kostic' school in New Belgrade.  Yes, he is an artist and he draws all sorts of animals. But there's more to it. He understand their world.
When his parents bought him a comprehensive animal encyclopedia, he religiously studied it. And in just couple weeks, he learned a lot and could effortlessly recite the names of animals. He said, "I would have studied animals and published a book about them, but I'm going to draw all of them."
So it wouldn't be a surprise for the young artist to aspire and become a Zoologist someday.
You can also visit his Facebook Group