Stefan Zsaitsits' surreal pencil drawings depicting people and their thoughts
Austrian artist Stefan Zsaitsits has created a series of mysterious graphite head portraits occupied with all kinds of mundane things. It seems the artist has a sixth sense to have a glimpse of what people were thinking. Or perhaps, it's actually his personal depiction of his creative talent bursting with imagination. His series of images says it all. He is amazingly creative!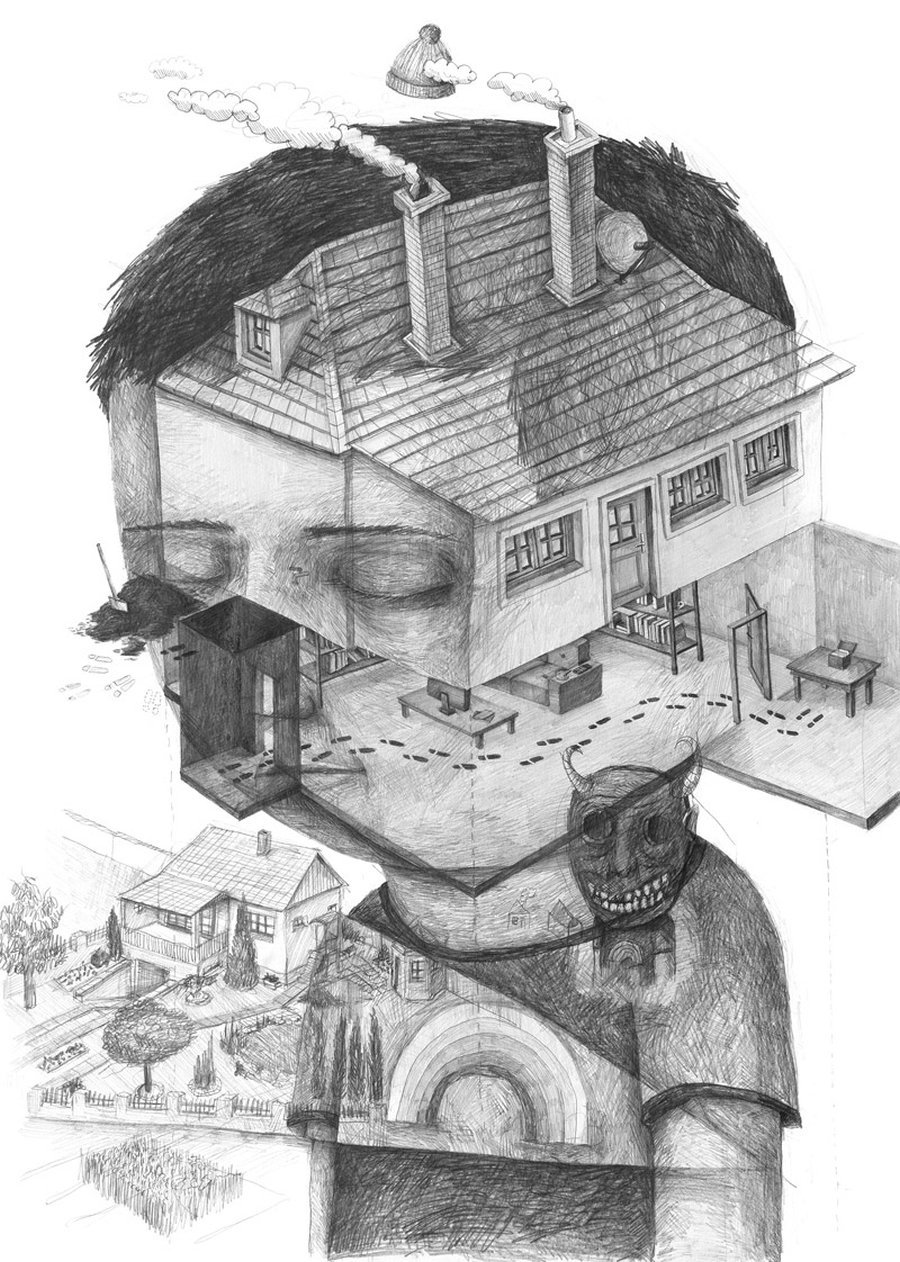 Stefan's graphite head portraits are currently on exhibit at Galerie Lang Wien  and Art Austria 2014.  You can also head to Behance and his website Zsaitsits.com to see more of his work.  Or if you wish, you can purchase his published book, Headsongs.
Enjoy more photos!
 All images courtesy of Stefan Zsaitsits, and published with permission.