Whimsical Paintings and Murals by Yis Goodwin aka Nosego — featuring bright colors and imaginative details
Philadelphia-based artist Yis Goodwin, aka Nosego, creates paintings and murals depicting colorful, whimsical animal creatures — amazingly rendered in wonderful and imaginative details. He seems to dwell in the fantasy world of children where his creative mind is free without fear to create surreal, otherworldly characters kids would love. Selected below are some of his artworks, featuring vivid, bright colors and very elaborate artistic designs.
Currently, Nosego is having an exhibition titled "Electric Breeze" at Galleria Varsi in Italy, through January 10, 2016. If you are in the area, please check it out .
Enjoy!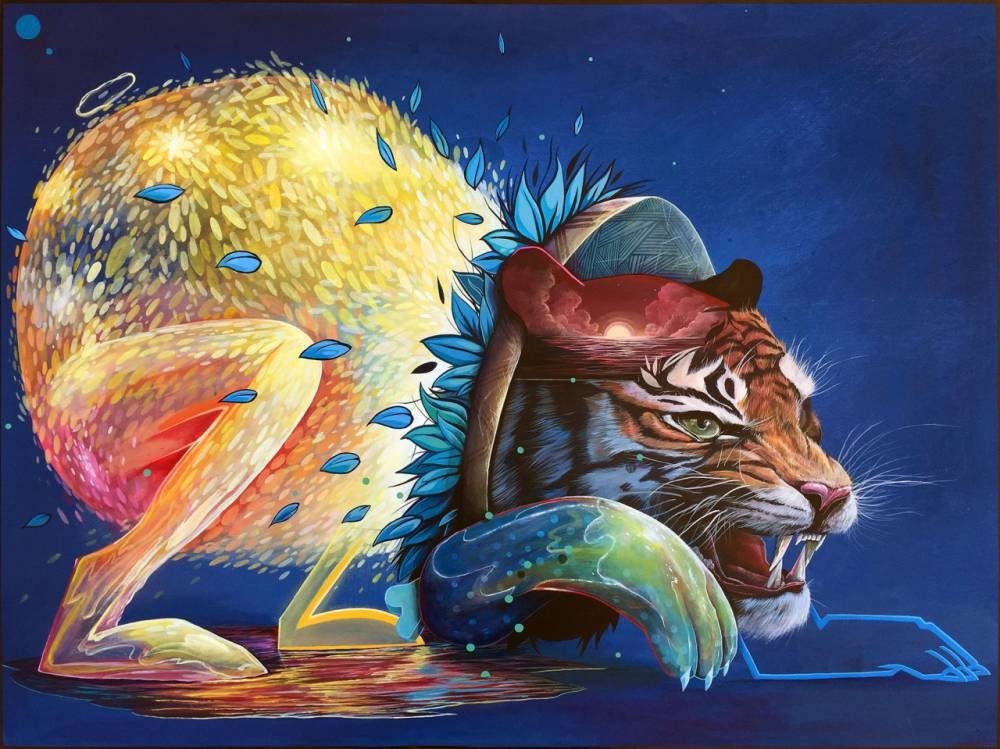 Artist Statement:
Yis "Nosego" Goodwin is a Philadelphia-based artist with a passion for illustration and media arts. He mixes fine art with a contemporary style to deliver highly energetic work. His designs feature an assemblage of patterns, vibrant colors and characters derived from his imagination and his surrounding environment.
All images courtesy of Yis "Nosego" Goodwin, and are published with permission.
To see more of his work, please visit his:  Website  |  Facebook  |  Instagram