Zaria Forman's photo realistic drawings of Greenland iceberg landscapes
Brooklyn-based artist Zaria Forman explores the landscape of Greenland in her photo-realistic drawing series of icebergs, waving sea ocean and the vastness of the sky. She amazingly captured its surreal scenery, cloaked in natural beauty and tranquility. The series titled "Chasing the Light" was conceived out of 2012 art expedition she led, sailing on the northwest coast of Greenland, retracing the 1896 journey of American painter William Bradford. Each drawing, featured here, narrates not only the ethereal scene of the arctic region but as well as the climate change that affects us all.
Enjoy this remarkable artwork!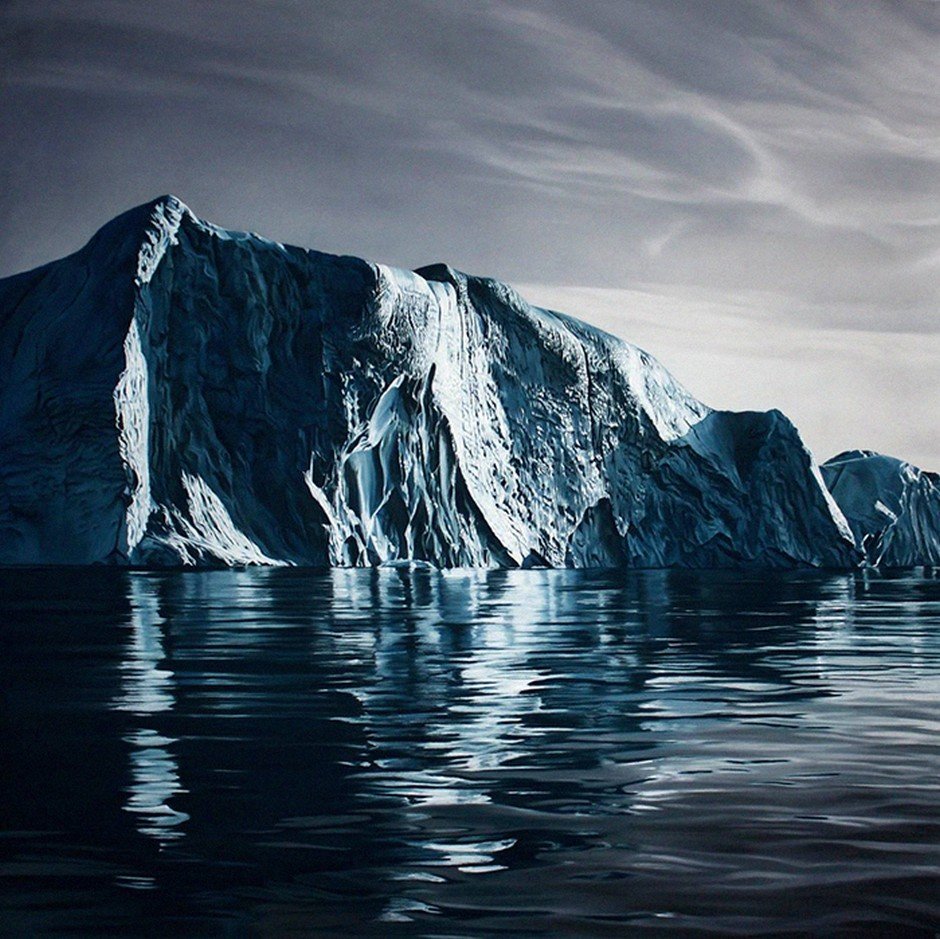 "The inspiration for my drawings began in my early childhood when I traveled with my family throughout several of the worlds most remote landscapes, which became the subject of my mother's fine art photography. I developed an appreciation for the beauty and vastness of the ever-changing sky and sea. I loved watching a far-off storm on the western desert plains; the monsoon rains of southern India; and the cold arctic light illuminating Greenland's waters. In my work I explore moments of transition, turbulence and tranquility in the landscape and their impact on the viewer. In this process I am reminded of how small we are when confronted with the powerful forces of nature. The act of drawing can be a meditation for me, and my hope is that the viewer can share this experience of tranquil escape when engaging the work."

~ Zaria Forman
All images courtesy of Zaria Forman, and are published with permission.
For more info on her work and exhibitions, please visit her:  Website  |  Facebook  |  Instagram