Motherland Chronicles: The Fascinating Portraits of Women by Zhang Jingna
Zhang Jingna's photography is remarkable and fascinating. Her photo series titled Motherland Chronicles, depicting the feminine aspect of life, exudes beauty and grace. The women, in classic melancholic pose, are beautifully adorned with flowers and jewels — resembling the fine paintings of the old masters. Truly, the artwork is beyond photographic expression. Simply put… Amazing!
Enjoy these beautiful portraits!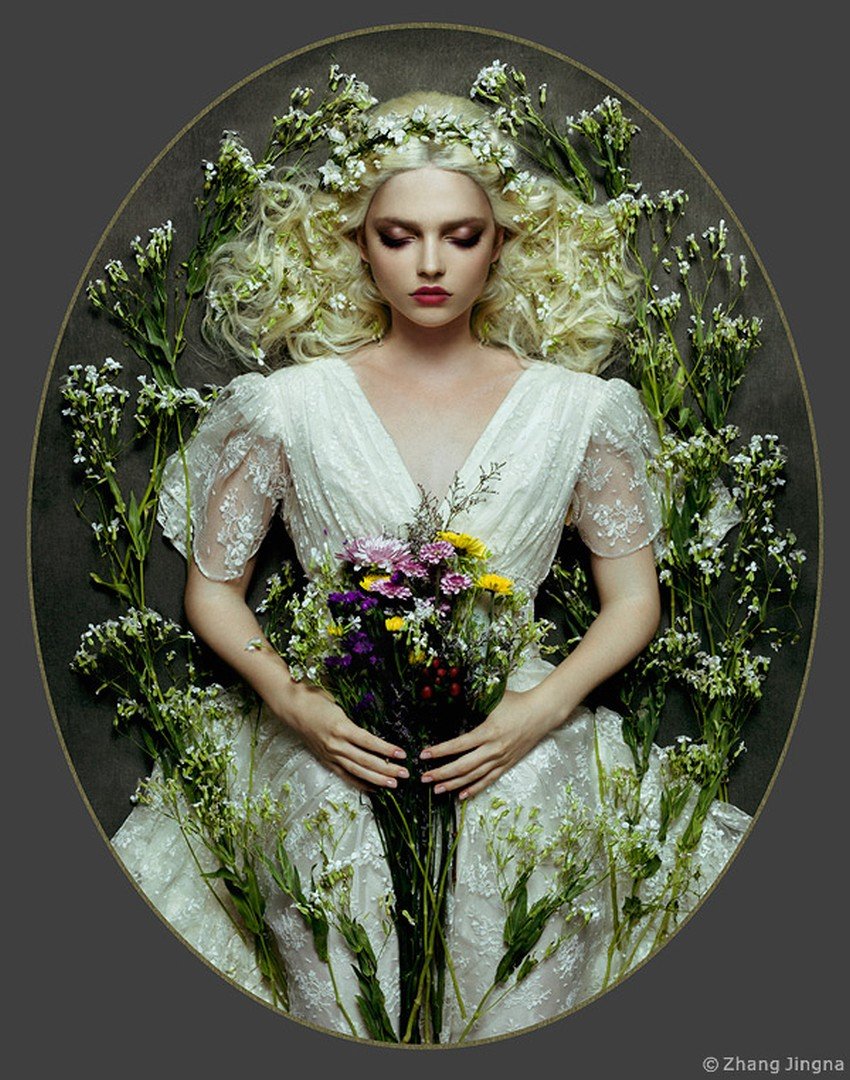 Artist Statement:
Art lover. Gundam nerd.

Born 1988 in Beijing, Jingna lives and works in New York.

A former Commonwealth Games athlete, Jingna discovered the beauty of photography as a medium of expression during her time at art school.

Jingna's works have been featured by Vogue China, Elle Singapore and British Journal of Photography. Her solo exhibitions have been shown in Singapore at The Arts House and Japan Creative Centre; her group exhibitions include "A Glimpse at Photo Vogue" at Galleria Carla Sozzani in Milan, and "Your Favorite Artist's Favorite Artist" at Joshua Liner Gallery, New York. Jingna was named Master Photographer of the Year by Master Photographers Association in 2007, and Photographer of the Year at the ELLE Awards in Singapore in 2011.
All images courtesy of Zhang Jingna, and are published with permission.
To see more of her work, please visit her:  Website  |  Facebook  |  Instagram  |  Tumblr