Artist Yang Yongliang envisioned a "New World" corrupted by over-industrialization.
Chinese artist Yang Yongliang has unveiled his recent and largest artwork yet, titled "From The New World."  The approximately 26 feet wide by 13 feet tall photography artwork is a digital collage of a dense urban landscape dotted by houses and high-rise buildings. It showed a future civilization being corrupted by over-industrialization.
Yang's futuristic vision is due to his concern with the "devastating effects of unchecked development and industrialization" as pointed out by Colossal. And he beautifully conveyed the effects on his black and white photography. Indeed, his artwork says it all.
I couldn't agree more! In fact, these days we've been seeing fast-track urban development in cities across the globe, and not stopping anytime soon. We have no choice. This is inevitable due to the rapidly expanding human population. So if we are not careful and diligent in urban planning, Yongliang's vision of the "New World" will definitely come to reality. Civilization will be an industrial wasteland.
Enjoy the fascinating surreal and futuristic "New World" of Yang Yongliang.
All images courtesy of Yang Yongliang, and are published with permission.
Please visit his website to see more:  YangYongliang.com  |  From The New World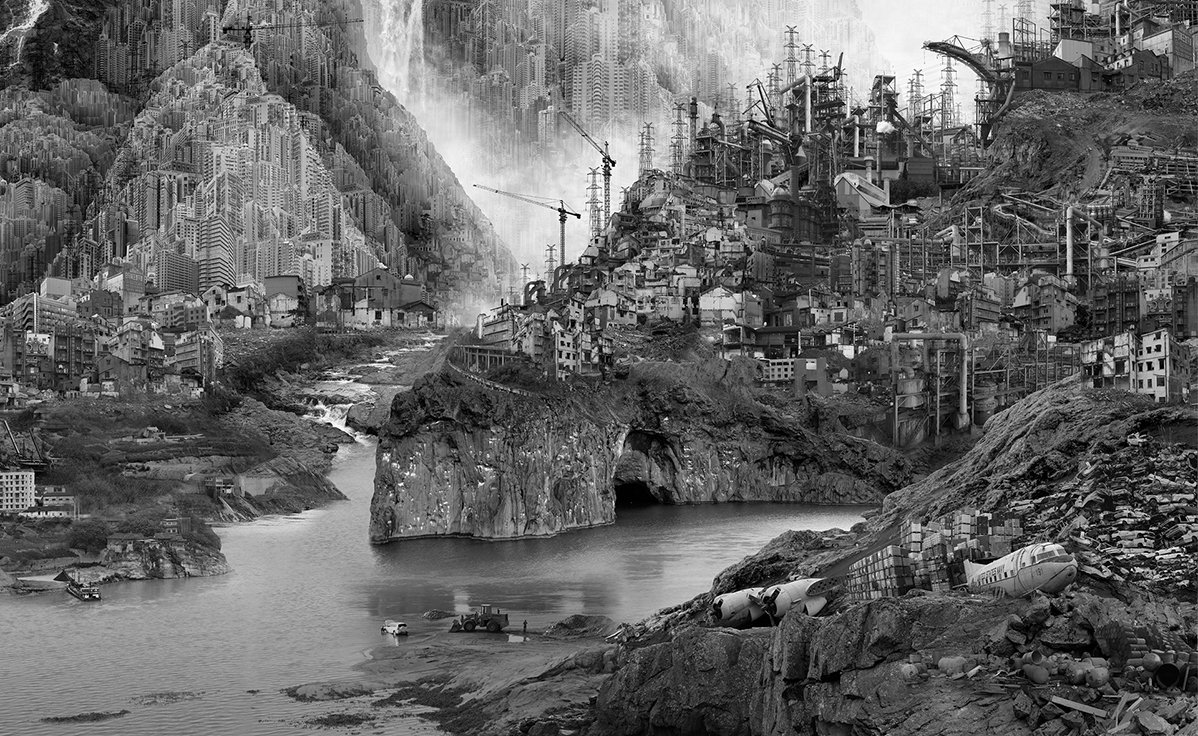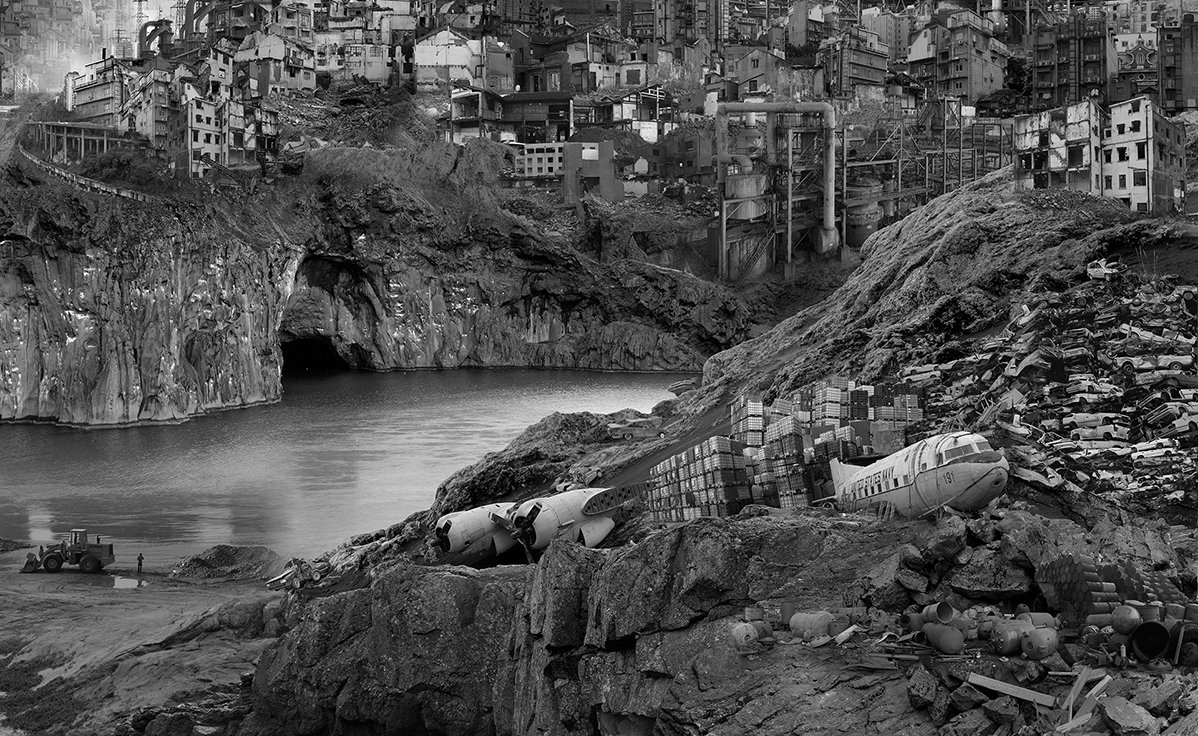 Note: These seemingly rocky mountain ranges are actually crowded skyscrapers. To see this photo in details, please click here.  Wait until the photo is totally loaded and the magnifier is working.