Bizarre and Amazing Festivals around the world. Come on… let's get dirty, wet, colorful, or naked.
Ahhhh… Festival…  an annual event where we come together for pure fun and joy. We do all kinds of merriment — games, loud music, dance, concerts, fireworks, etc. — with lots and lots of food.
But the following 7 festivals are a little different, kind of bizarre and at the same time amazing.
1.  LA TOMATINA  –  Spain
La Tomatina is a festival that is held in the Valencian town of Buñol, a town located 30 km from the Mediterranean, in which participants throw tomatoes and get involved in this tomato fight purely for fun. It is held on the last Wednesday of August, during the week of festivities of Buñol. ~ wikipedia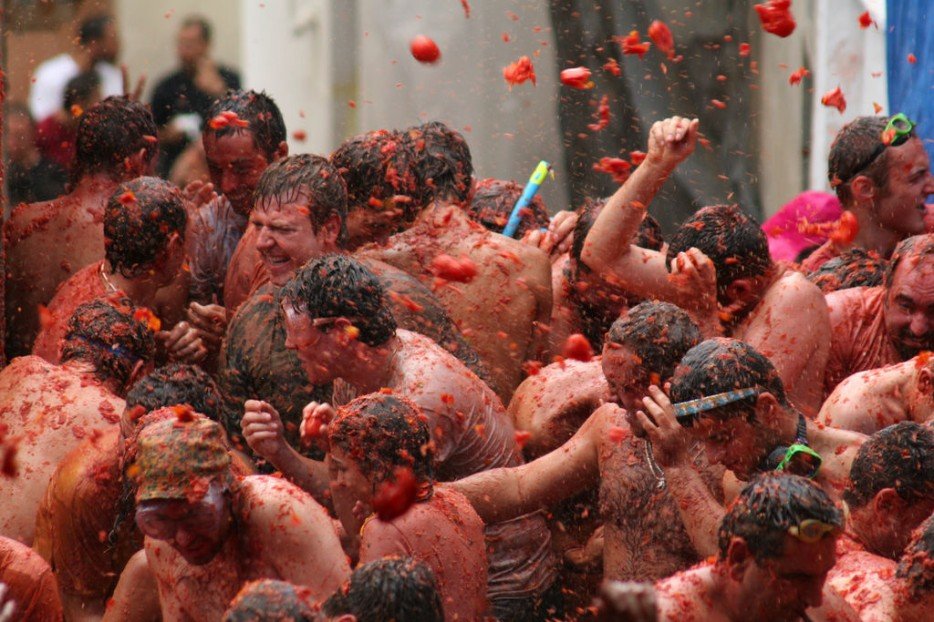 photo: photorecipestepbystep.com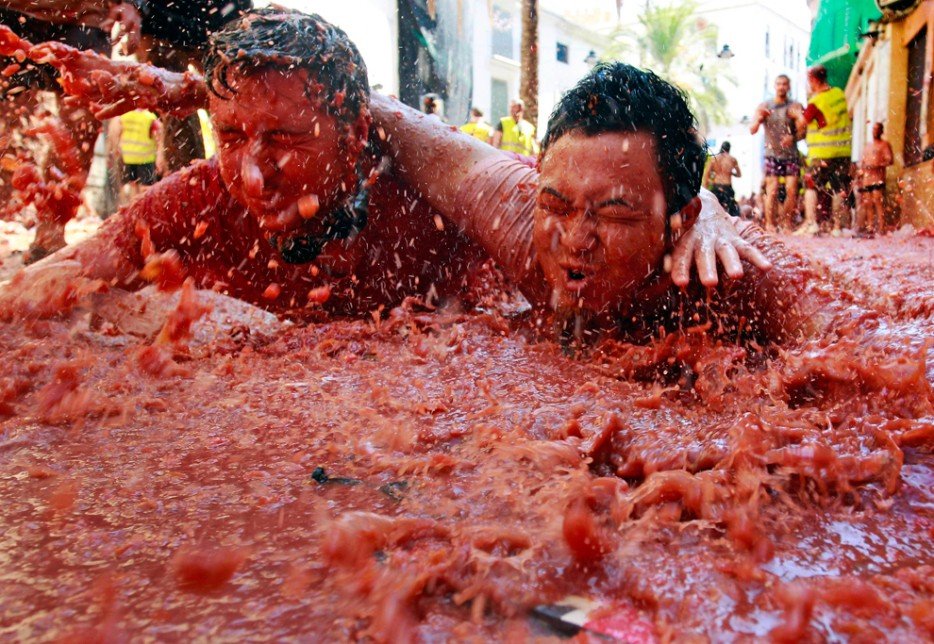 photo: inapcache.boston.com
2.  FIESTA DE CASCAMORRAS – Spain
The Fiesta de Cascamorras is a festival that takes place in the towns of Guadix and Baza in the province of Granada, Spain, annually on September 6. The two towns fight for possession of a statue of the Virgen de la Piedad. ~ Wikipedia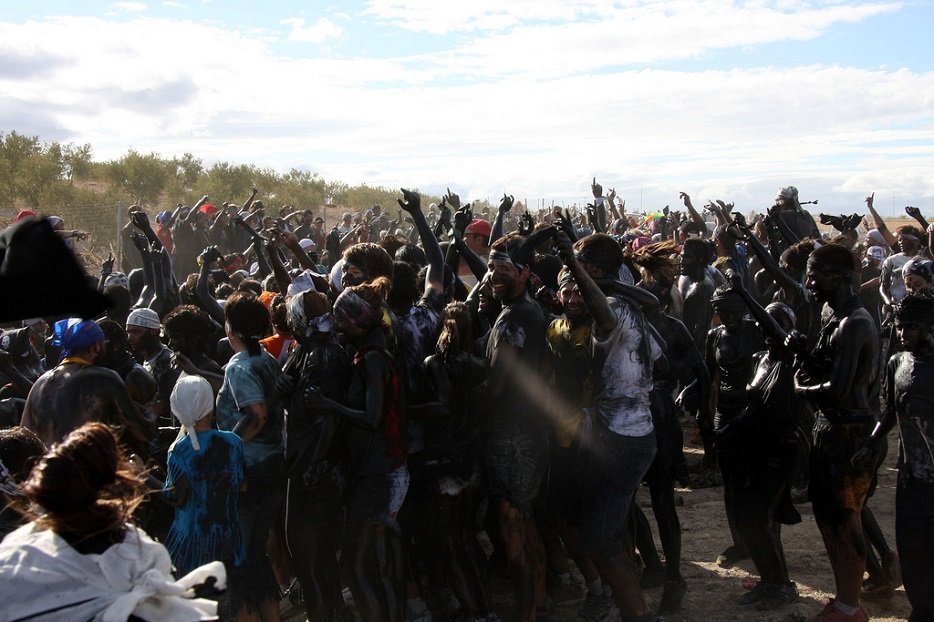 photo: Pepe Bautista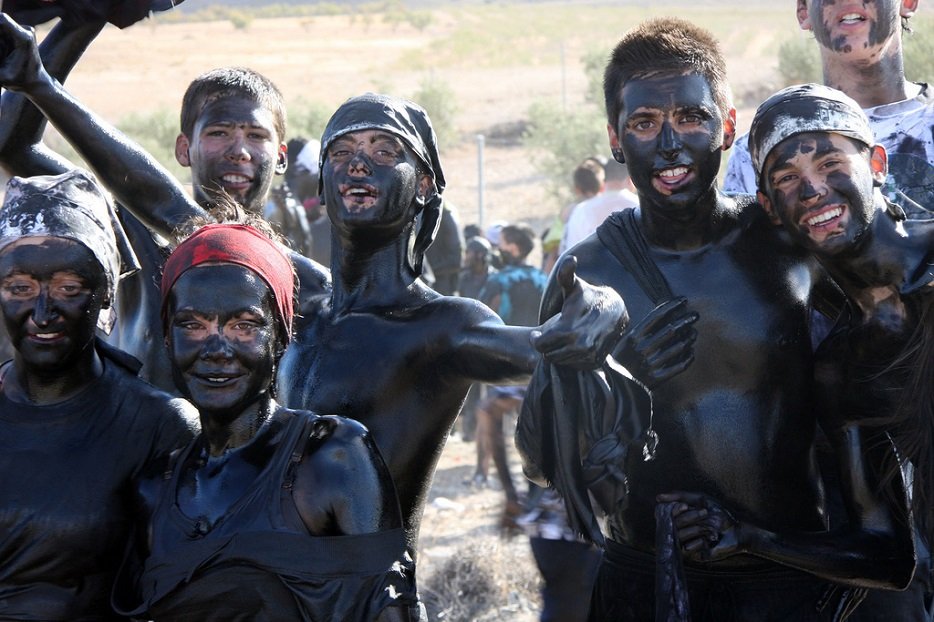 photo: Pepe Bautista
3.  HOLI FESTIVAL OF COLORS  –  India
Holi is a spring festival also known as the festival of colours and the festival of love. it is an ancient Hindu religious festival which has become popular with non-Hindus in many parts of South Asia, as well as people of other communities such as college campuses. ~ Wikipedia
photo: dougal.union.ic.ac.uk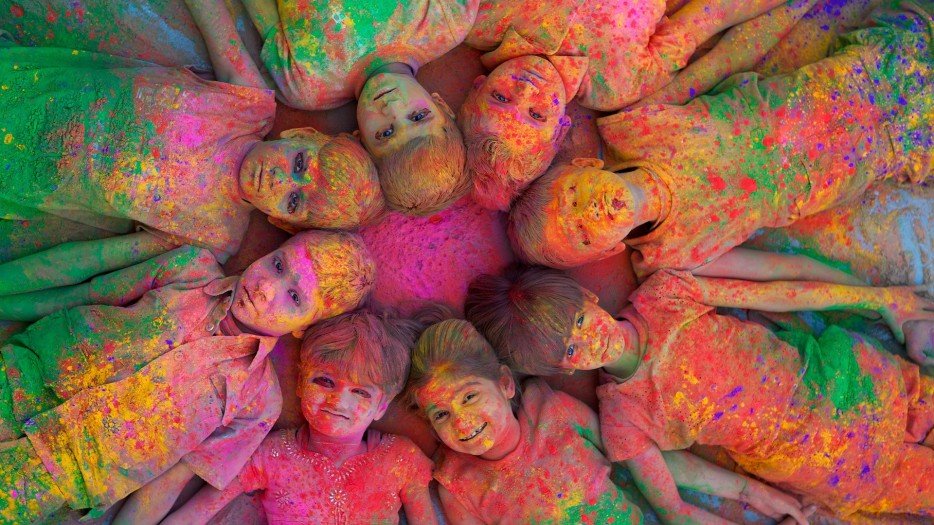 photo: latesthdwallpaper.com
 4.  LA RAIMA, GRAPE THROWING FESTIVAL – Spain
La Raima is a festival in La Pobla del Duc, Spain to signify the end of the grape harvest season. Truck loads of grapes are poured into thousand of jubilant people who are ready to throw grapes at each other and to get dirty. The festival dates back to 1930s, when farmers celebrate the end of harvest by throwing grapes at each other.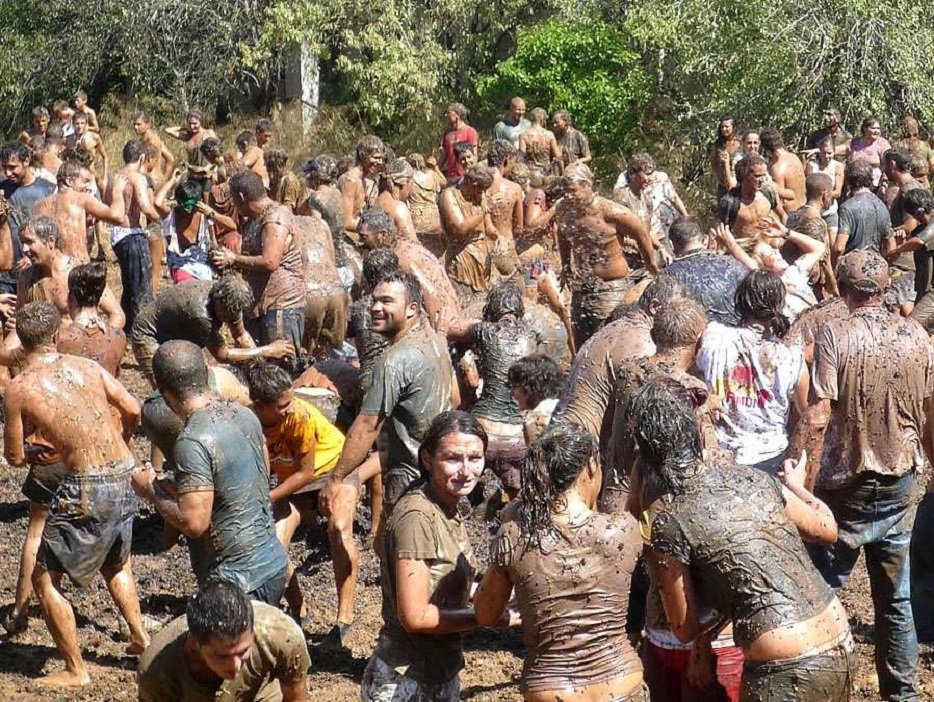 photo: seemallorca
               photo: The Guardian / Alamy
5.  HARO WINE FESTIVAL  –  Spain
Haro Wine Festival is a festival in the town of Haro in the La Rioja region of northern Spain. It is held every year in the summer and involves wine drinking competitions and contests and a Batalla de Vino (Battle of Wine) where wines are poured at each other from buckets. ~ Wikipedia
photo: BigSus / WikiMedia
photo:  jasminewayblog.com
6. SONGKRAN FESTIVAL – Thailand
The Songkran festival  is celebrated in Thailand as the traditional New Year's Day from 13 to 15 April. It coincides with the New Year of many calendars of South and Southeast Asia.  The most obvious celebration of Songkran is the throwing of water upon others. Thais roam the streets with containers of water or water guns. In addition, many Thais will have small bowls of beige colored talc sold cheaply and mixed with water which is then smeared on the faces and bodies of random passersby as a blessing for the new year. ~ Wikipedia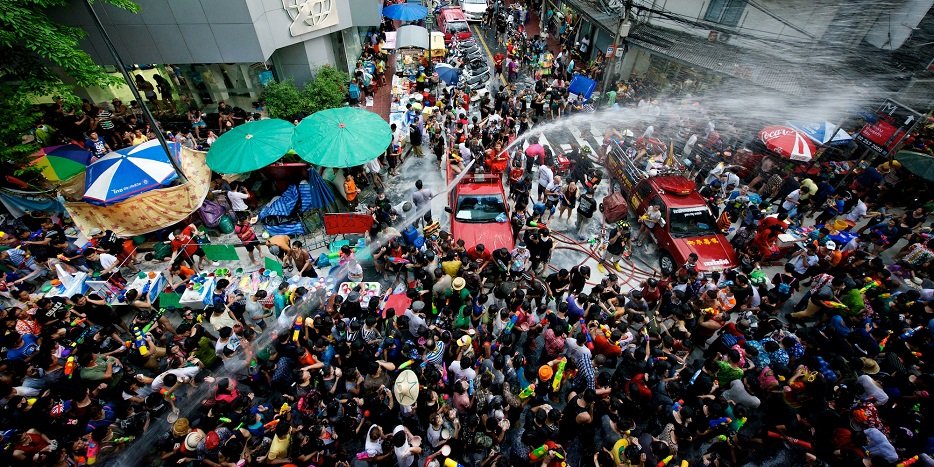 photo: www.ivivu.com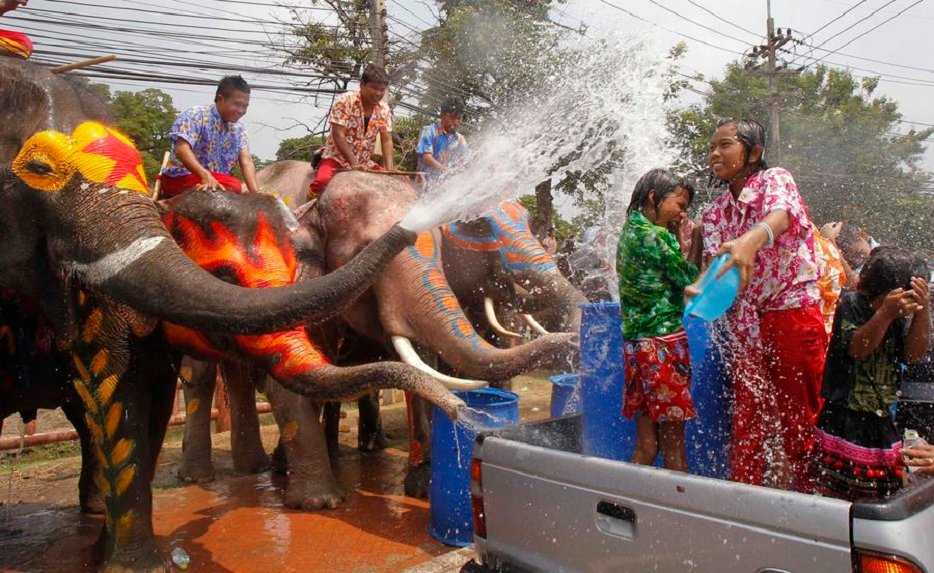 photo:  chinadaily.com.cn
7.  Hadaka Matsuri – Japan
Hadaka Matsuri is a type of Japanese festival, or matsuri, in which participants wear a minimum amount of clothing; usually just a Japanese loincloth (called fundoshi), sometimes with a short happi coat, and rarely completely naked. Naked festivals are held in dozens of places throughout Japan every year, usually in the summer or winter. The most famous festival is the Saidai-ji Eyo Hadaka Matsuri held at Saidaiji Temple in Okayama, where the festival originated. Every year, over 9,000 men participate in this festival[1] in hopes of gaining luck for the entire year.  ~ Wikipedia
photo: TDUB PHOTO