Charice, the new vocal powerhouse of Glee
Charice as Sunshine Corazon, the Oprah protege, stole the premiere of Glee Season 2. No doubt she is the new vocal powerhouse of Award-winning show Glee.
The pint-size Filipino singer showcased her huge pipes with her rendition of "Listen" from the movie "Dream Girls". As she sang, the audience couldn't resist the temptation to go along with her undulating melodic voice. Sunshine blew the stage away.
Then the moment of truth:  A big "Wow" from Will Schuester.  "Welcome to the Glee Club!"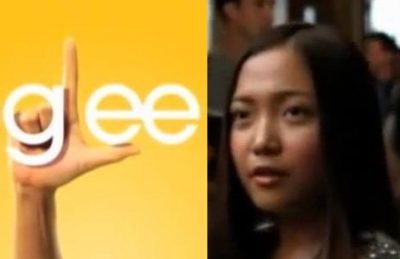 However not everyone was pleased. In the midst of all the applause and appreciation for Sunshine, Rachel Berry felt annoyed and embarrassed. She has found herself awaken to existential moment. She realized the archrival has come.
Worry not, Rachel. You are still the adorable darling of the Gleek world.  And your New Directions lead-singer-crown is safe and sound. Sunshine has jumped ship to Adrenaline Voice. She simply couldn't say no to Condo and Green Card.  🙂
Anyway, a piece of advise to you Rachel: Next time you see Sunshine, run to the crack house or else sunshine will burn you.