Kevin Peterson: The paintings of innocent girls by the graffiti walls
Kevin Peterson, a Houston-based artist, created a painting series of innocent and fragile young girls against the backdrop of unrestrained graffiti. The artwork depicts a heartbreaking contrast of innocence and chaotic world. The sweet, melancholy faces of the girls, along with disturbing street art, seem to suggest desperation and harsh living condition in the neighborhood. But the artist believes there's an "optimistic hope" in the midst of this isolation and loneliness. And I couldn't agree more… For there is always hope!
Enjoy this wonderful artwork.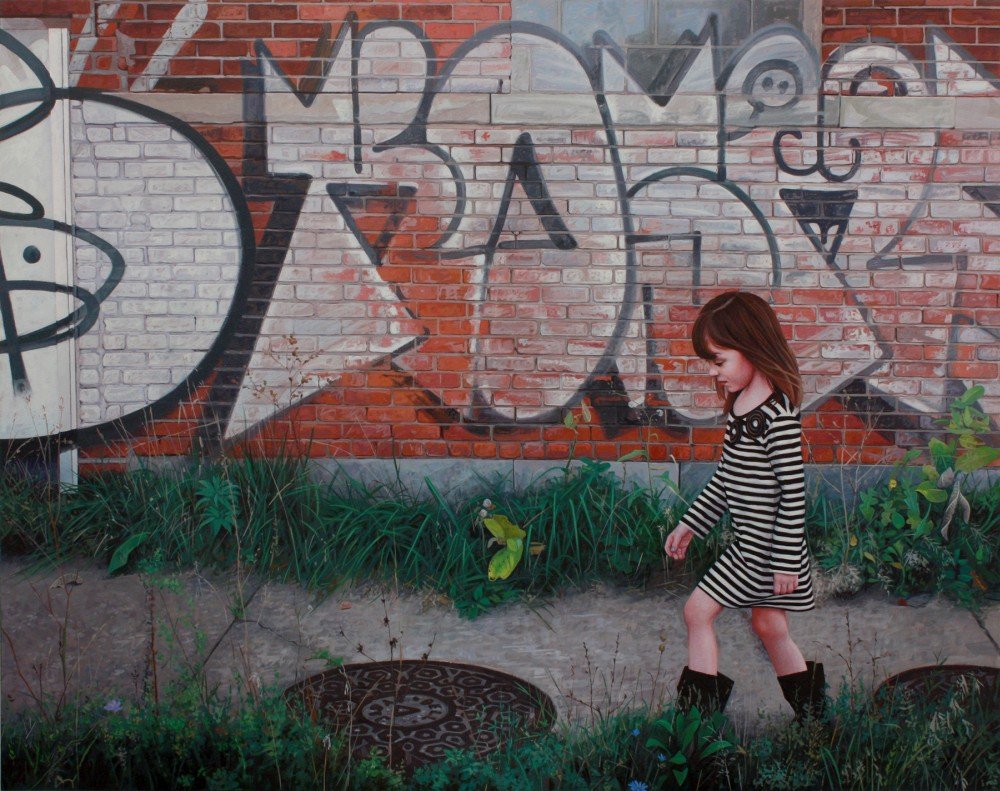 Artist statement:

"Support versus restraint, bondage versus freedom, and tension versus slack are all themes that I often visit. My work deals with isolation, loneliness and longing teamed with a level of optimistic hope. Issues of race and the division of wealth have arisen in my recent work. This work deals with the idea of rigid boundaries, the hopeful breakdown of such restrictions, as well as questions about the forces that orchestrate our behavior."
All images courtesy of Kevin Peterson, and are published with permission.
To see more of his work, please visit his:  Website  |  Facebook