Mom and Daughter — Practicing Yoga Together. See their cute photos posted on Instagram.
Laura Kasperzak,  a yoga mom, and her 4-year old daughter have been buzzing around the web. Their gorgeous photos have been viewed gazillion times. And their Instagram followers swelled to more than 700,000 in just few days.
When Kasperzak uploaded their photos on Instagram, she had not expected that they would become internet sensation. But what would you expect with these cute and lovely photos? What else?  VIRAL!!!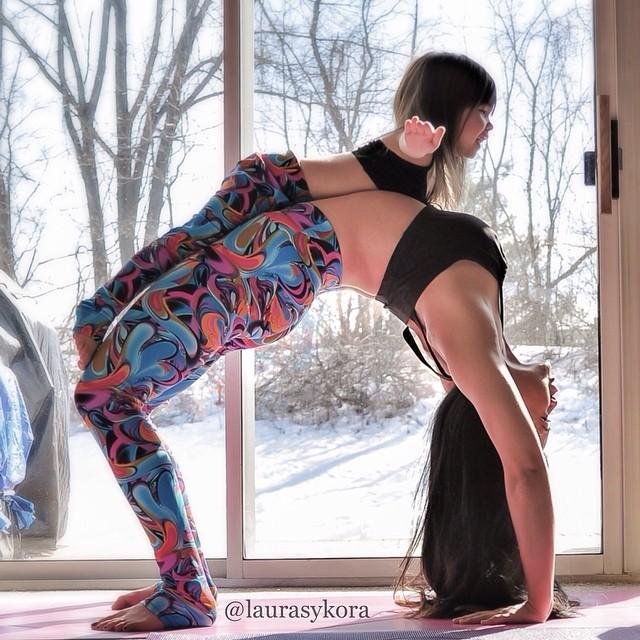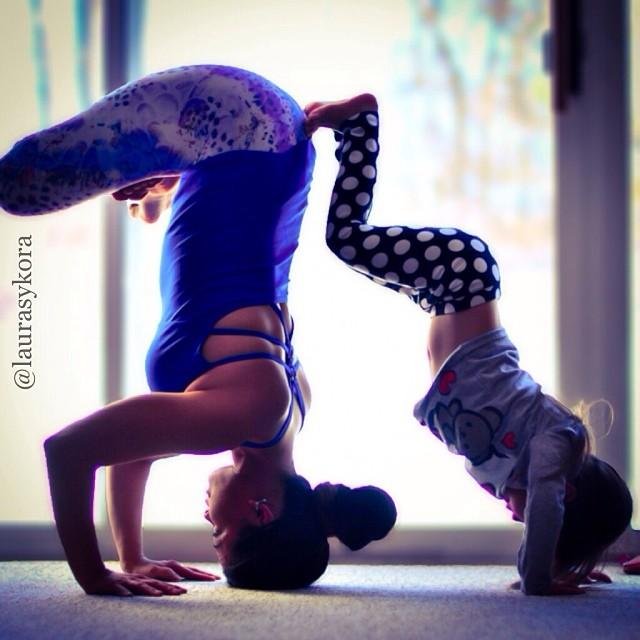 [AdSense-B]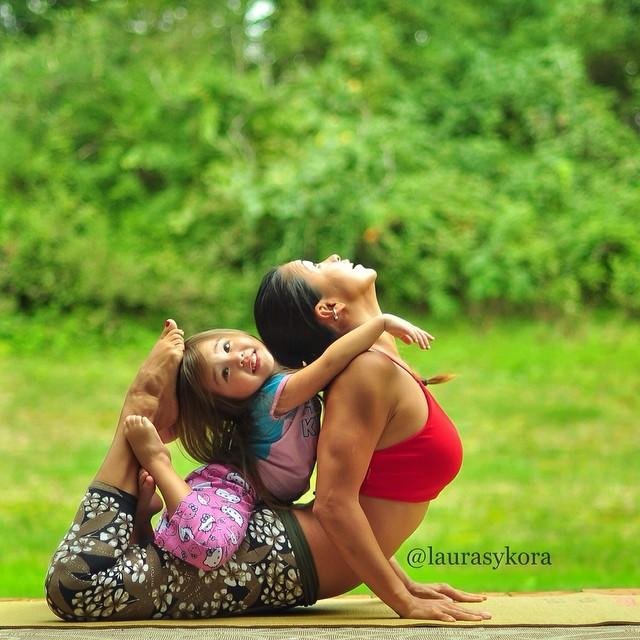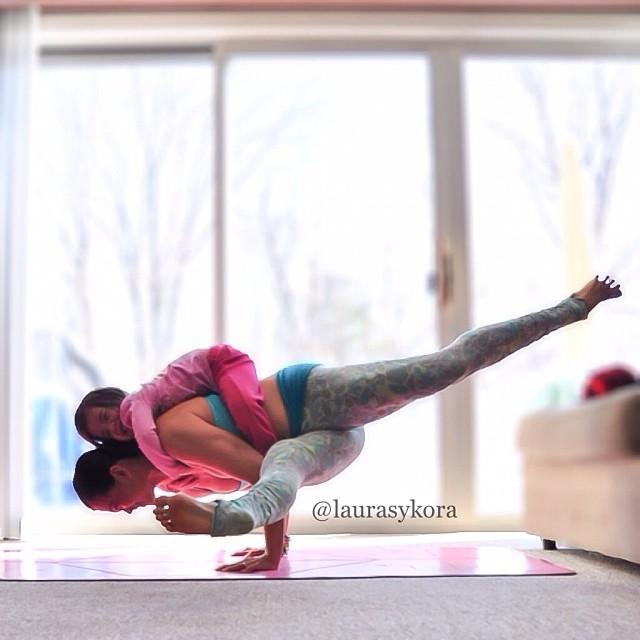 Photos by: Laura Kasperzak ~ Intagram.com/laurasykora  
Laura Kasperzak is a yoga instructor in New Jersey, and has accumulated 17 years of yoga expertise. At 36 years old, she looks healthy and well-balanced woman, and definitely, her family as well.
In one of her blog post, she says:
"I'm 36, I have two kids, a husband, a full time job and a growing business…My goals of staying fit have not changed…HOW I make the time and get it done has changed. One of my favorite things to do now is to get my kids on my mat with me! Whether it's for 5 or 10 minutes, it's an opportunity to get them involved in my exercise routine."
[AdSense-B]
[AdSense-C]