Manny Paquiao sealed his greatness in boxing
Before the fight, as Antonio Margarito and Manny Pacquiao walked through thick throng of people, I had been entangled in the moment of ambivalence.  My certitude with my kababayan, Paquiao, to dominate the fight has slightly shaken.  And who wouldn't?  Margarito, bigger and taller, has a staggering advantage over Paquiao with 17 pounds extra muscle and giant height.  I thought, "Darn, this is David vs. Goliath."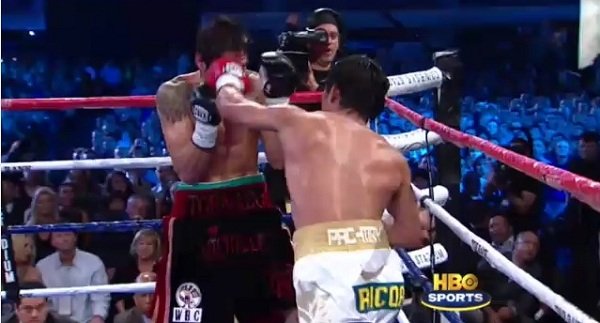 However, when the first round has commenced, my uneasiness diminished instantly.  As usual, Paquiao "the Pacman" unleashed his signature "Lightning Punches."  Anybody could tell right away at the outset that Margarito couldn't surmount the speed of Paquiao.  Just like the previous opponents, Margarito has been shocked and awed.  The small Paquiao poked the towered Margarito through 12th round disfiguring his tough macho face.  And at the end, Margarito's belligerent character, with all the tattoos and beard, morphed into a subdued warrior.
The moment of truth—Manny Pacman Paquiao overwhelmingly won the bout.  This victory augmented his unprecedented collection of titles.  He is now the WBC Super Welterweight Champion—his remarkable 8th title across weight class divisions.
Now, who can question his membership in the pantheon of the greatest boxers in the world.  Even the critics who used to sing with their usual "catch weight" tune can no longer do so.  The tune will be fading out forever.
But, interestingly, there is one boxer who, without doubt, will continue his accusation of unfairness.  He is undefeated alright and has claimed as the greatest boxer of all time.  The only problem is he has also the greatest excuse for ducking the true great one.
What?  Did you say Money, the Weather man?  I dunno!
All I know in "David vs. Goliath" —- David sealed his greatness in the annals of history!
And so is Manny Pacquiao!