Russian President Vladimir Putin will pardon Mikhail Khodorkovsky
Moscow— Russian President Vladimir Putin surprised the world by declaring he will pardon Mikhail Khodorkovsky, former Yukos tycoon and imprisoned since 2003.
But regardless of the pardon, Khodorkovsky will be released anyway in eight months.   Nevertheless, it's a surprise changed of heart by Putin.  In the words of Mikhail Fedotov, Kremlin's human rights ombudsman, "good news for all those for whom mercy is not an empty word."
What triggers the pardon?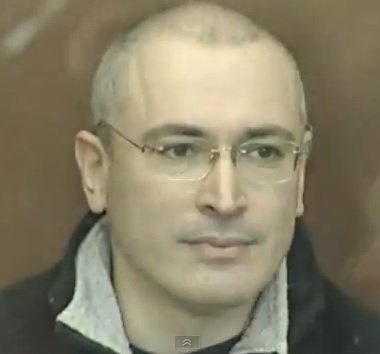 First of all, Russia will be hosting the 2014 Winter Olympics in Sochi.  This event has put Kremlin to a subtle pressure to soften its image.  Just recently, Russian parliament passed an amnesty bill exonerating about 20,000 people, including Pussy Riot and Greenpeace activist.
Another factor is the mother of the Tycoon.
"His mother is sick, and I believe that we can make a decision and will soon sign a decree to pardon him," Mr. Putin said.
However, Mr. Khodorkovsky aides and his family have no knowledge of any pardon request.  So if the world was surprised with Mr. Putin's announcement, more so to tycoon's inner circle.
Anyway, whatever the reason of the pardon, it's a good thing Mr Khodorkovsky will be released from jail.  And a good thing for Russia as well.
Here's the Youtube video from euronews :
Source: The Wall Street Journal