Jean Dujardin Wins Oscar For Best Actor
Jean Dujardin won the Oscar 2012 Best Actor for "The Artist", along with Christopher Plummer in supporting role for "Beginners".
The Oscar night, as usual, has been packed with unforgettable fascinating moments —  from hilarious Billy Crystal, tearful joy of Octavia Spencer to jubilant Jean Dujardin and the predictable win of Christopher Plummer.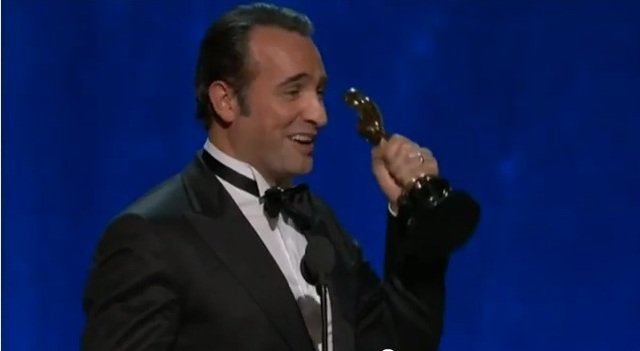 The 39-year old Durjardin who ecstatically said "I love your country" was nominated for the first time, yet has easily bagged the Best Actor award.  In contrast, 82-year old Christopher Plummer, obviously not a first timer, has been dreaming the Oscar Award since the old days.
Finally tonight, he captured the elusive golden statuette as a Best Supporting Actor.  His first words: "You're only two years older than me darling…where have you been all my life?"  And adding that he'd been rehearsing his acceptance speech since he was born.
The audience gave Plummer a standing ovation and heartfelt applause, precipitating an atmosphere of admiration and sympathy for the veteran.  As if they're saying, "Sorry…  It's been long overdue."
Well folks, sometimes dream comes a little bit late.  But as the saying goes, "It's better late than never."